Event Navigation
Kenneth Woods,
Guest Conductor
Fri., Mar. 6, 2020
7:30 p.m.
Sat., Mar. 7, 2020
8:00 p.m.
Sun., Mar. 8, 2020
2:30 p.m.
Music Program:
Haydn | Symphony No. 96, Miracle
Mendelssohn | Violin Concerto in E minor
Strauss | Ein Heldenleben (A Hero's Life)
Featuring:
Kenneth Woods, Guest Conductor
Henning Kraggerud, Violin
Read the Program Notes
Program notes will be available in August.
Prelude Discussion
Enjoy a 30-minute talk by music experts starting one hour before each concert in Overture Hall. Free to ticketholders.
Henning Kraggerud Plays Mendelssohn
Kenneth Woods Conducts
Symphony No. 96 is popularly called the Miracle Symphony because it is said that, during its premiere, a chandelier crashed to the floor from the ceiling of the concert hall. The audience managed to dodge the chandelier, thus the nickname.
About Henning Kraggerud
Norwegian violinist Henning Kraggerud is Artistic Director of the Arctic Philharmonic Chamber Orchestra. His extraordinary reach as an artist is a result of his versatility and passion for music, as well as the genuine quality to his playing and the beauty of his performances. His teaching and educational writings provide fascinating insights into his multi-faceted approach to music-making, while his composing, arranging and improvising – frequently bringing his own works into the concert hall – recall the spirit of the old masters such as Josef Suk and Eugène Ysaÿe. In the 18/19 season, Henning is Artist in Residence with the Kristiansand Symphony Orchestra in Norway and the Poznan Philharmonic Orchestra in Poland. His eminence as a soloist and play/director have led to invitations time and again to many of the world's most significant orchestras, most recently the Toronto Symphony, Baltimore Symphony, Danish National Symphony, Tonkünstler Vienna, BBC Scottish Symphony, Tasmanian Symphony and Macao orchestras.
About Kenneth Woods
Hailed by Gramophone Magazine as "a symphonic conductor of stature", American conductor Kenneth Woods was appointed Artistic Director and Principal Conductor of the English Symphony Orchestra in 2013, and has quickly built up an impressive and acclaimed body of work and recordings with them. Woods was also recently appointed Artistic Director of both the Colorado MahlerFest – the only US organisation other than the New Year Philharmonic to receive the International Gustav Mahler Society's Gold Medal – and the Elgar Festival in Worcester. As a guest, Woods has conducted ensembles including the National Symphony Orchestra (Washington), Royal Philharmonic Orchestra, Cincinnati Symphony, BBC National Orchestra of Wales, Budapest Festival Orchestra, Royal  Northern Sinfonia and the English Chamber Orchestra, and has made numerous broadcasts for BBC Radio 3, National Public Radio and the Canadian Broadcasting Corporation. He has appeared on the stages of some of the world's leading music festivals, such as Aspen, Scotia and Lucerne.
Kraggerud's passion-fueled performance was a special one of a type that comes around all too infrequently.  – Seen and Heard International
Tonight, we were simply spellbound, thanks largely to the meticulous attention to detail on the part of conductor Kenneth Woods.  – Hartford Times
Kraggerud conveyed both musicality and unassuming virtuosity.  – The Los Angeles Times
SUBSCRIBE ONLINE NOW
It's quick, easy and secure.
SUBSCRIBE BY PHONE
(608) 257-3734
Hours: Monday to Friday, 9:00 a.m. to 5:00 p.m.
SUBSCRIBE BY MAIL OR IN-PERSON
Madison Symphony Orchestra
222 W. Washington Ave. Suite 460
Madison, WI 53703
THANK YOU TO OUR GENEROUS SPONSORS
Major funding provided by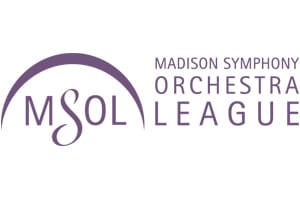 Additional funding provided by
Chuck Bauer and Chuck Beckwith
with funds from the State of Wisconsin and the National Endowment for the Arts