25 years
with John DeMain
It Has Been a Transformation…
A new sound from the orchestra. A new approach to concert programs. A new personality in the community. And, of course, a new concert hall. Fulfillment, in fact, of the dreams our community has cherished for its symphony orchestra.
The New York Times, in likening ours to the Leipzig Gewandhaus Orchestra, praised John as a builder of orchestras. And, so he is. Since 1994, the promise of the new era has blossomed into one of the most exciting symphony stories in America. At the helm, John DeMain has brought the Madison Symphony Orchestra into the 21st Century as what has been called "a shining example of what's right with symphony orchestras."
So, this is the season to celebrate 25 Years of Great Music with John DeMain. Trust your ears. You've got to hear it to believe it. Join as we commemorate a season as momentous as the milestone it celebrates.
2018-2019 Symphony Silver Anniversary Season Concerts
Single Tickets for all concerts are on sale now!
2018-2019 Symphony Season Details
Buy single tickets — on sale now:
Explore our season brochure…
To request a print brochure, send an email to: info@madisonsymphony.org and include "18-19 Symphony Brochure" in the subject line. Learn more about the benefits of subscribing. Find out more about Offers & Discounts you can take advantage of.
Customer Service
Visit our Customer Service page for a variety of useful resources. Access FAQs that include for audience tips to enhance your concert experience, information about Purchasing Tickets, details about Overture Hall, services available for Patrons with Disabilities, and ways you can Plan Your Visit featuring listings of nearby restaurants, bars, directions, parking, and more.
Seating Charts
View Symphony Concerts and Beyond the Score® seating charts and single ticket pricing.
Thank you to our generous season sponsors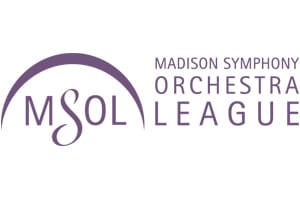 Wisconsin Arts Board funding comes with funds from the State of Wisconsin and the National Endowment for the Arts. The Madison Concourse Hotel and Governor's Club is the official hotel of the Madison Symphony Orchestra.